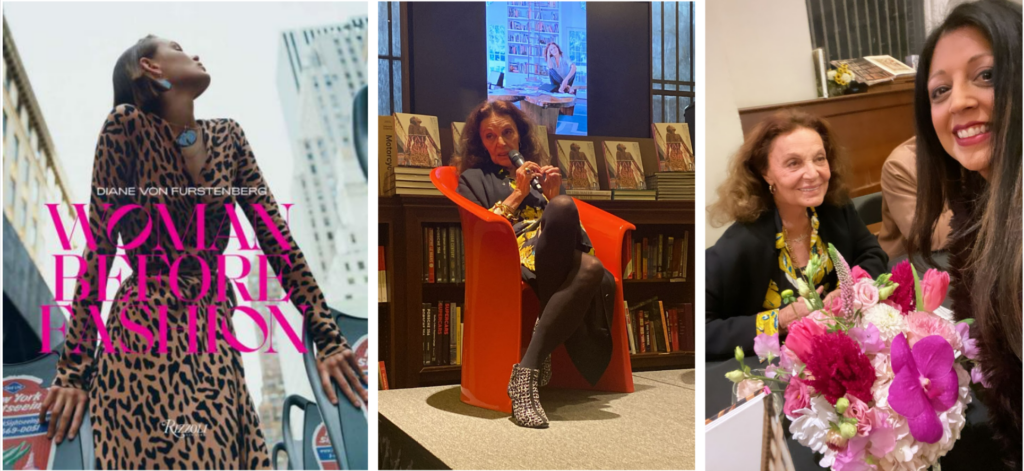 Our friends at the Accessories Council invited me to an intimate event at the beautiful Rizzoli bookstore for Diane Von Furstenburg's book launch. 
DVF embodies women before fashion and she did not disappoint. She told a vivid story of how she started the brand by becoming an expert on prints and jersey, but not quite knowing what to do with it.
I spoke with Diane at the end of the event and asked her about the depth of innovation at DVF today, specifically around digital product creation and the use of AI. She responded by saying "I love it!" 
She said "I asked AI to create a dress with a snake eating a banana in the DVF style. And that's what I got. A dress in the DVF style with a print of a snake eating a banana". 
I will need to check back in with her on the latest print and if she decides to put it into production. Who knows, I might be one of the first to buy it!